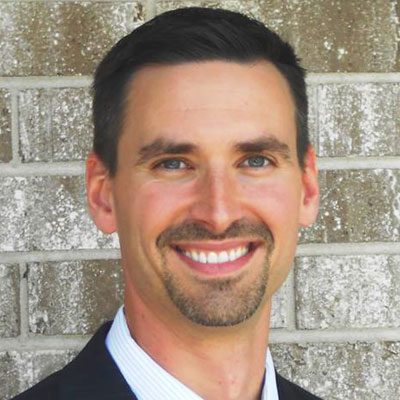 Chiropractor
Brian Trautman D.C.
Dr. Trautman was a very active kid. Like many young boys in Buffalo, N.Y., his love was the sport of hockey.  "My whole life I wanted nothing more than to get a scholarship at a division one college and have a chance to be a professional hockey player in the NHL." That dream, however, didn't quite work out, but it did lead him to where he is today. He injured his lower back playing hockey, and wasn't able to bend, twist, lift, or even sit for more than a few minutes due to pain in his lower spine that radiated down his leg.
He even had extreme difficulties when putting on his shoes and socks.  "I had a note from my doctor said that I needed to stand through all my classes."  He could no longer play hockey.  "Here I am, the starting goalie of the University of Buffalo hockey team, and couldn't bend down to tie my skates! I felt like an old man at the age of nineteen!" He'd had many failed treatments from an osteopath–superman stretches, 2000 mg of ibuprofen a day, passive physiotherapy, rigorous physical therapy, and epidural spinal injections. Nothing helped and he was advised by a "spine specialist" to give up hockey and find a job where he could alternate being on his feet half the day and then doing desk job duties.  "He had worked with many athletes and had lots of experience, so from his expert opinions it looked like my hockey road had ended."
Two years later, while still going to school, Dr. Trautman tried one last time to play hockey again. He found that he was able to play, but experienced pain after practices and games. With graduation from the University of Buffalo close, and still wanting to continue his education, Dr. Trautman talked with a fellow hockey teammate, who mentioned an alumnus teammate  attending Life Chiropractic University in Marietta, GA, and playing hockey there as well.  Dr. Trautman entered chiropractic school on a hockey scholarship.
He also began working at Dr. John Przybylak's clinic. "I wanted to learn more about being a chiropractic patient and about being a chiropractor, and that was the beginning of my new life–life where I was not in pain anymore; a life of no more spinal and lower back conditions; a life where I could bend, twist, lift, and sit for as long as I wanted to. All of my injuries were healed!" Dr. Trautman learned and experienced firsthand the healing power of the body's nervous system.  "The vertebra was finally aligned and the pressure was off of my disc and nerves. I just felt healthier. All those years of stopping pucks and minor injuries from countless hours playing hockey were pealed back like the layers of an onion.
There was more bounce back to my step–I felt more clear-minded, my grades improved–I felt super human! The first adjustment I received I was seeing colors more vividly for a few days, I was sleeping better, breathing more deeply and easier. It was like the whole world slowed down and came into focus for me.  I felt like my brain was connected to the rest of my body in a way I never felt before.  For me, that was a miracle.  My body was finally given a chance to heal.  Why didn't I do this sooner?  In a roundabout direction, my love for hockey created a bigger dream.  Thankfully, chiropractic chose me to be on their team.  I am helping people have better lives through chiropractic just as it has helped me."
Dr. Trautman Enjoys What he Does
On October 28, 2004, Dr. Trautman opened Mount Pleasant Chiropractic and Rehab and has influenced the health of thousands of patients. "The best part of caring for patients is not just helping others get out of pain and helping them to move and do activities vital for everyday life, but to help relieve interference from their nervous system so they can have healthier lives–a lifestyle that allows them to enjoy their full potential.
Patients who are told they cannot have kids and after care can conceive children; people who are on needless medication for ailments that their body has the ability to overcome with a better functioning body; a football player continuing his career after a career-ending injury; helping a patient avoid a surgery that would permanently impair and weaken their body, making it more susceptible for another surgery; and putting the body in a position to fully take advantage of the healing power of the nervous system, so they can heal, function better and have a better life."  Dr. Trautman loves to be a part of that. "The best part about treating patients is witnessing miracles every day." Trust from his patients is evident and his love for helping them shines through.
Dr. Trautman is Well-Educated
While at Life University, Dr. Trautman excelled in clinicals and was certified by the university to serve as a Senior Assistant, the highest university honor, as part of the Senior Clinical Honors Program.  This honor gave Dr. Trautman more autonomy in treating patients, assisting at clinics, and assisting fellow students.  He enjoyed being a connection between students and faculty at many clinics, and gained invaluable experience at one of the largest chiropractic clinic in the world – Roswell Street Clinic.
He was one of two Senior Assistants at Life University before transferring to Logan Chiropractic College in Chesterfield, MO where he again earned a similar title of Clinician's Assistant. Dr. Trautman gravitated towards Thompson Technique.  After fulfilling the technique's requirements, in 2001, he passed the written and practical examination and held the positions of Officer, Secretary and President of the technique club within the next year. At the time, it was among the largest technique clubs at Life University and all chiropractic schools throughout the country.
He regularly taught the fundamentals of the technique and how to effectively use it to roughly 120 other students.  In 2002, he completed the National Certification of the Thompson Technique with Dr. Robert Jackson.  While at Logan Chiropractic College, he taught the technique and assisted Dr. Wayne Zemelka with his seminars. With having the experience of treating many patients at different clinics felt confident in starting his practice after graduating from Logan College of Chiropractic.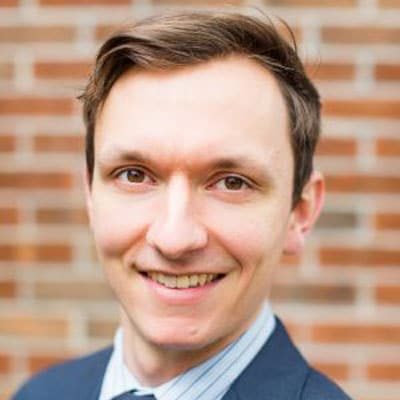 Chiropractor
Andrew Johansen D.C.
Growing up in the suburbs of Chicago, Andrew was very active, playing baseball, football, and ultimate Frisbee. His Dad passed his love of fitness down to Andrew, who took up exercising at the age of 12. Through the years, and with many nagging injuries from incorrect training principles, Andrew's fitness philosophy gradually became one of functional movement, core stability, and flexibility. He graduated in 2015 with a B.S. in Sports and Exercise Sciences and started working in the personal training industry.
Despite enjoying his work as a trainer, Andrew was drawn to understanding the body and functional movement and biomechanics more fully and decided to go back to school. As he was growing up, he had received chiropractic care sporadically and, as it came time to decide on a post-graduate educational choice, the chiropractic program at the nearby National University of Health Sciences became a natural choice.
While in school, Andrew was an active member of the student community as an anatomy tutor and regular attendee of student clubs and organizations. He attended seminars, shadowed chiropractors in the area, and went to numerous educational talks on campus. In the spring of 2019, he graduated Magna Cum Laude with his Chiropractic Doctorate.
Andrew enjoys hanging out with family, exercising, reading, and playing sports like Ultimate Frisbee, volleyball, and disc golf.
OFFICE HOURS
---
Monday
9:00am - 11:00am
3:00pm - 6:00pm
---
Tuesday
3:00pm - 6:00pm
---
Wednesday
9:00am - 11:00am
2:00pm - 6:00pm
---
Thursday
9:00am - 11:00am
3:00pm - 6:00pm
---
Friday
Closed
---
Saturday
Closed